Maintenance and repair
MINI Servicing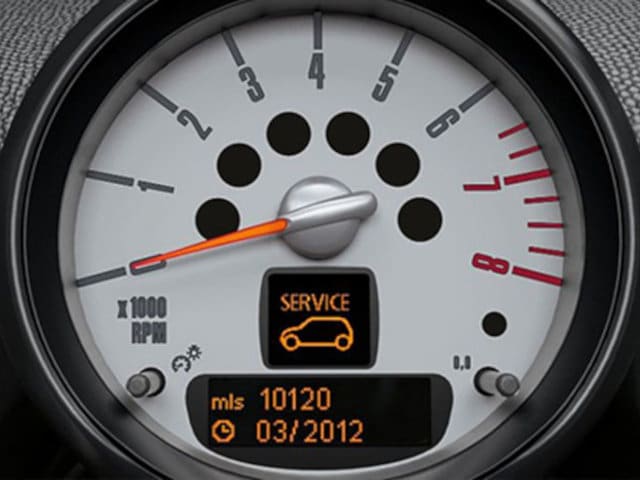 MINI's Condition Based Service (CBS) calculates the condition of wear parts and fluids. The calculation algorithm utilises a number of parameters such as vehicle's model, sensor data, mileage and your driving style. An automated service indicator will inform you about an upcoming service on time.
Maintenance service of your MINI is a matter of trust. Don't leave your MINI servicing and repairs to chance, but to Autohaus Dietler. You can always rely on us for expertise in servicing and repairs. We offer a Direct Reception option, where you will have transparency. We will check over your vehicle with you so you will know immediately which repairs or service items are necessary. Should you not be able find the time to drop off your vehicle at our service centre, please feel free to make use of our Collect and Return service. We will gladly collect your car and return it to you after repairs or inspection. With our Collect and Return Service, you are unrestricted and will remain mobile.
Please call Autohaus Dietler and book a service appointment or simply use our contact form as soon as service indication appears. Enjoy the maxi maintenance service for your MINI: thorough, demand-based and cost-transparent.
Genuine Parts
MINI servicing with genuine Parts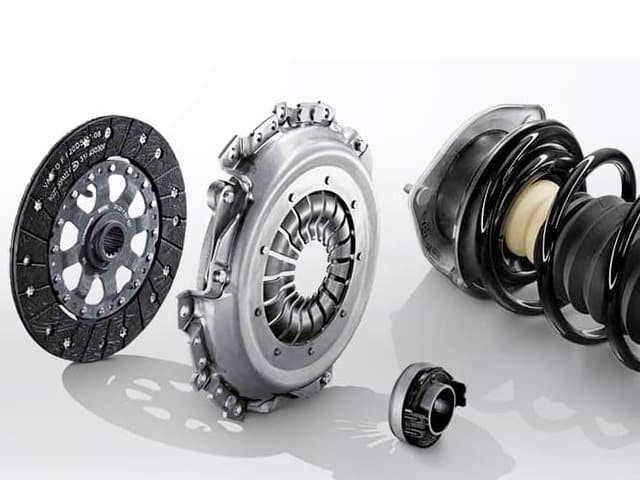 Who better to deliver the precision and quality of car parts for MINI servicing than MINI? We have an intimate knowledge of your vehicle and what it takes to repair and maintain your MINI. With every one of the 20,000 components that typically makes up your MINI being the product of an incredible amount of thought and expertise, it makes sense to replace like with like during your ownership journey.
At Autohaus Dietler we recommend using Genuine Volvo Parts for servicing and repairs.
Reliable braking performance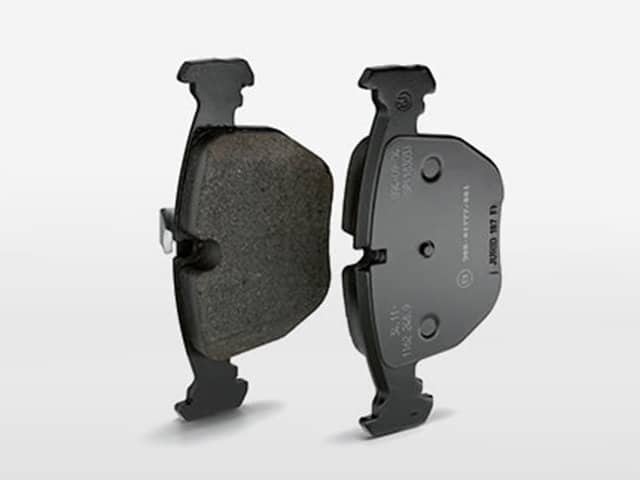 No matter what weather conditions: Genuine MINI brake pads always guarantee the best braking performance, highest safety and high durability.  The materials and functionality are finely tuned to meet high demands of modern vehicle dynamics control systems such as ABS or Dynamic Stability Control (DSC). All components are working reliably at the highest efficiency  ensuring the best braking performance. The materials used in brake pads are perfectly matching the characteristics of MINI brake discs. Genuine MINI pads exceeding industrial standards and requirements by far. The extensive and regular quality checks even after production start ensure consistent quality. You can always rely on the quality of Genuine MINI Parts in any situation.
Your benefits at first glance
Unique brake pad material mixture for the best braking performance
Optimised air circulation for every MINI model
Precisely manufactured
Model optimised brake unit parts
High heat and deformation resistance
Comprehensive quality controls
Perfect fit and highest stability.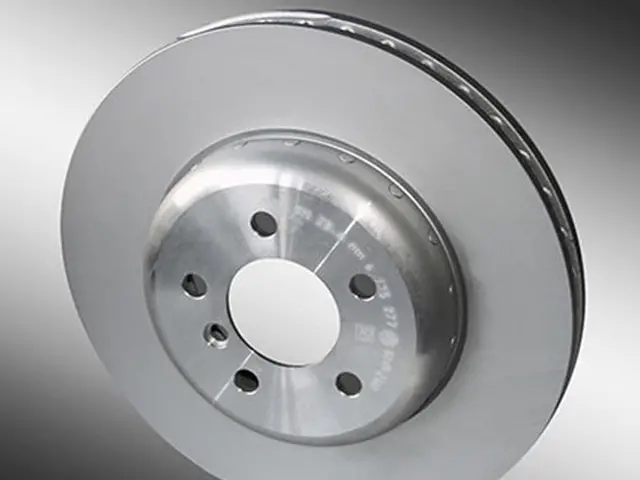 Every brake system is as good as its individual parts. Genuine MINI brake discs are an important part of a brake unit and guarantee a high braking performance as well as reliability. An ABS unit of your MINI is optimised to work with genuine brake discs most efficiently. The excellent braking performance is achieved thanks to a large disc diameter which is calculated for every single MINI model. The extensive and regular quality checks even after production start ensure consistent quality. You can always rely on the quality of Genuine MINI Parts in any situation.
Your benefits at first glance
Large discs – excellent safety
Optimised interaction of all components
Manufactured for precision and perfect fit accuracy
High heat- and deformation-resistance
Comprehensive quality controls
Precise ignition for an efficient combustion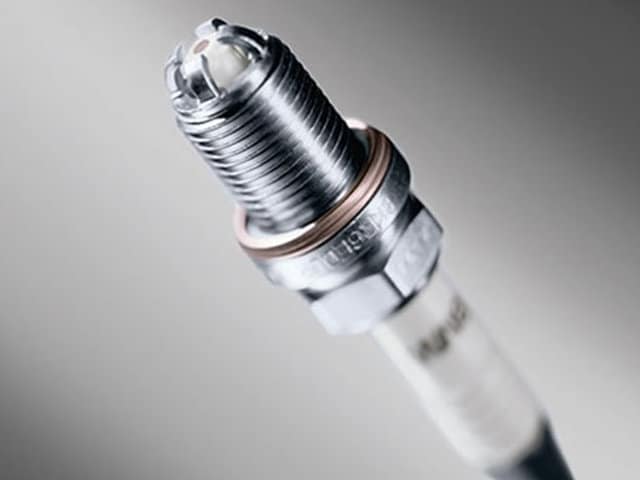 Genuine MINI spark plugs are specially designed to fit MINI engines so they can operate at their full potential in any situation. The corrosion-protection finish of the plug's housing prevents from a seize up and cylinder head damages even after a long usage. High quality materials and a precise heat range will guarantee the most efficient ignition at cold start, strong accelerations, or stop-and-go traffic conditions. Interacting with the MINI Efficient Dynamics program, genuine spark plugs guarantee the most efficient fuel combustion. This results in lower fuel consumption and CO2 emissions.
Your benefits at first glance
Optimised spark plug design
Engine model specific heat range
Extremely durable and reliable
Corrosion protection
Optimised to protect the engine and catalytic converter
Best materials and optimised shape to prevent misfire
Protect your engine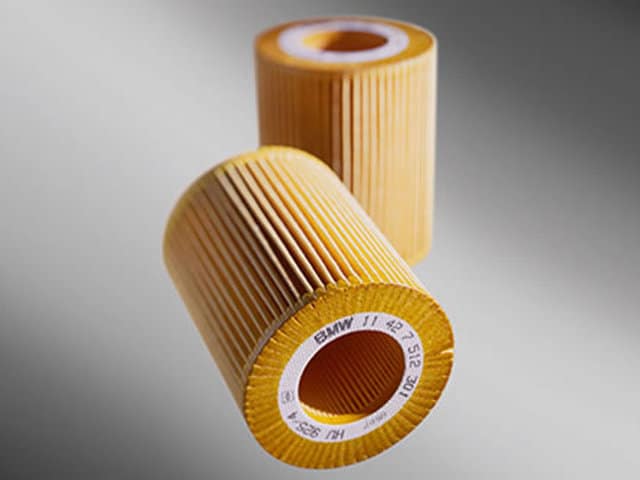 With an up to 3,800 cm² filter surface, the genuine MINI oil filter cleans engine oil very efficiently. Even the smallest dirt particles, abrasions particles and carbon residuals will be reliably caught and stored. Additionally, genuine oil filters are reinforced with synthetic fibres which make them more resilient against cracking. The use of Genuine Oil Filter helps to keep fuel consumption low and extends the longevity of the engine.
Your benefits at first glance
Exceptional filter capabilities due to large filter surface
Protection against engine damages
Lower fuel consumption due to low flow-resistance
Synthetic fibre reinforced filter medium
Best engine protection and longevity of the engine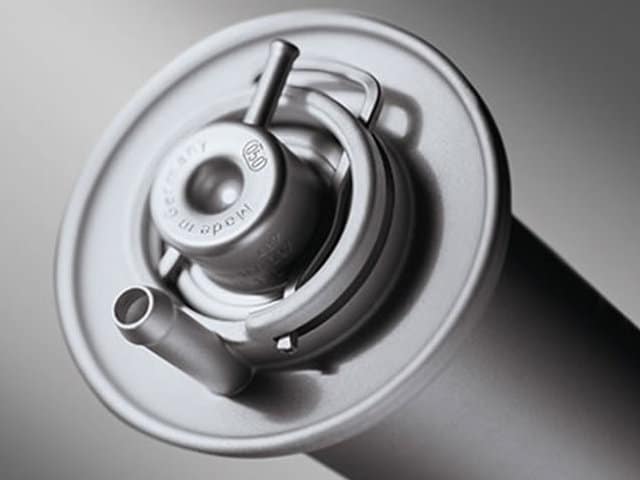 A Genuine MINI fuel filter guarantees the best fuel quality for your engine by filtering 99.5% of particles as small as 0.004 mm. As a result of the precisely calculated fuel flow, all filtered particles are evenly distributed within the filter's body. This way a Genuine MINI fuel filter can clean fuel more effectively and for longer than any third-party filter. A MINI diesel fuel filter absorbs any water content in the fuel and protects the injectors from corrosion. Additionally, a built-in heating system prevents diesel fuel from accumulating paraffin residuals even at lower temperatures. The fuel filter housings are made of a heat and pressure resistant alloy which provides more fire safety under extreme conditions.
Your benefits at first glance
Protection from contamination of injection system and engine damages
High durability at a constant rate of filtration
Corrosion protection
Built to match the high fuel pressure of MINI engines
Superior safety and longevity thanks to the heat and pressure resistant alloy
Enjoy your journey and the fresh air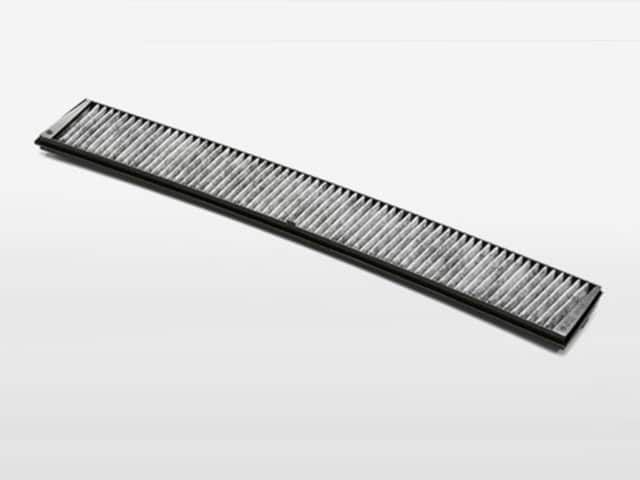 Genuine MINI dust and pollen filters prevent pollen and fine dust particles from unduly penetrating the vehicle interior. Using a multi-layer filtering system, large dust and soot particles are trapped by the pre-filter while fungal spores and pollen is retained by the second layer. Genuine MINI dust and pollen filters not only work to minimise odours and allergy symptoms, but also provides more safety while driving. If you sneeze when driving at 50 km/h, you will travel 13 metres without seeing the road. Therefore, it is very important to have an efficient dust and pollen filter installed.
Your benefits at first glance
Three-way filtration system: mechanical, electrostatic and activated charcoal
Protection against harmful gases
Increased safety
Resistance to chemicals and temperature fluctuations
genuine and OEM parts vs counterfeit parts
Fake Elvis is funny – fake parts are not!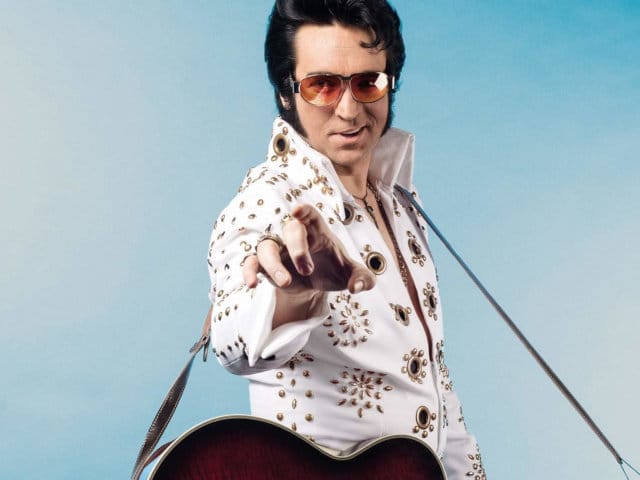 Your safety is our priority. Therefore, we strongly recommend to avoiding the use of third party spare parts and we urge you to stay aware of counterfeit products. Unlike a counterfeit luxury watch or handbag, fake parts are dangerous and will compromise your safety.
Counterfeit Parts are a safety risk!
For example, fake brake pads extend the braking distance up to 15 metres. In worse cases they can break and cause significant damages to you, your car and other people.